HawkFlow.ai UI pages components
Trends Page
The Trends page is designed to inform you of any processes that are trending longer or shorter referring to the time they take to complete.
Trend detection works over a seven, fourteen and a thirty day period.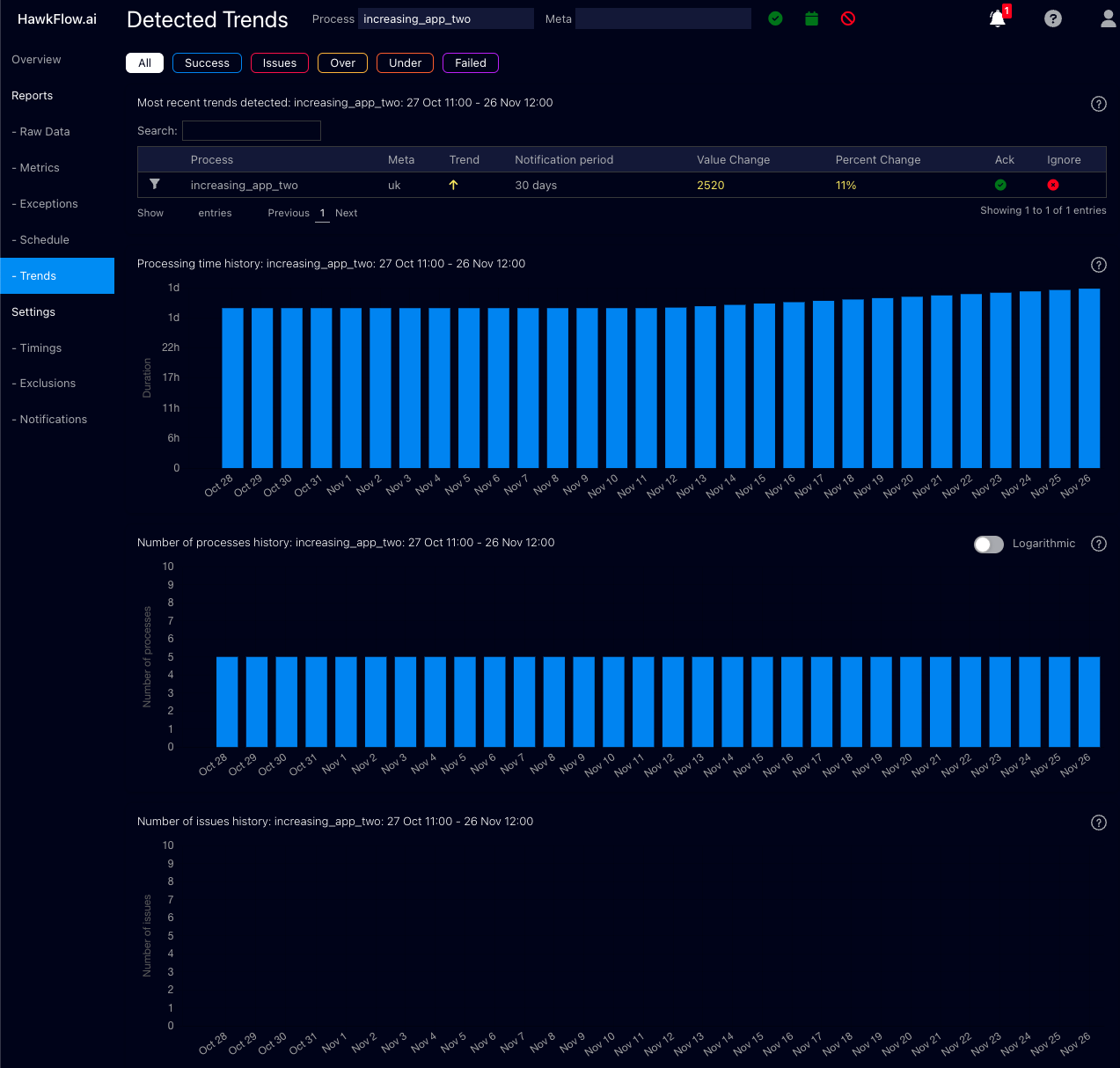 Most recent trends table
The recent trends table shows you the details of any trends found.
Number of Processes History
Processing Time History
Number of Issues History