HawkFlow.ai UI pages components
Exceptions Page
The Exceptions page is designed to give you all the information you need about any Exceptions that you send to the HawkFlow.ai Exceptions API.
Top Exceptions by Process
This chart shows you which processes have been sending in the most exceptions.
All Exceptions bar chart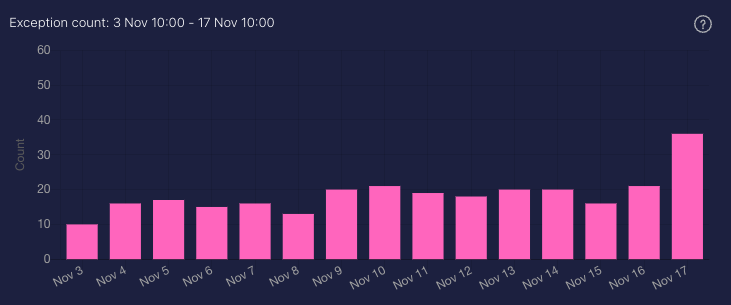 A time series chart of the count of exception being sent in to Hawkflow.
Exceptions detail table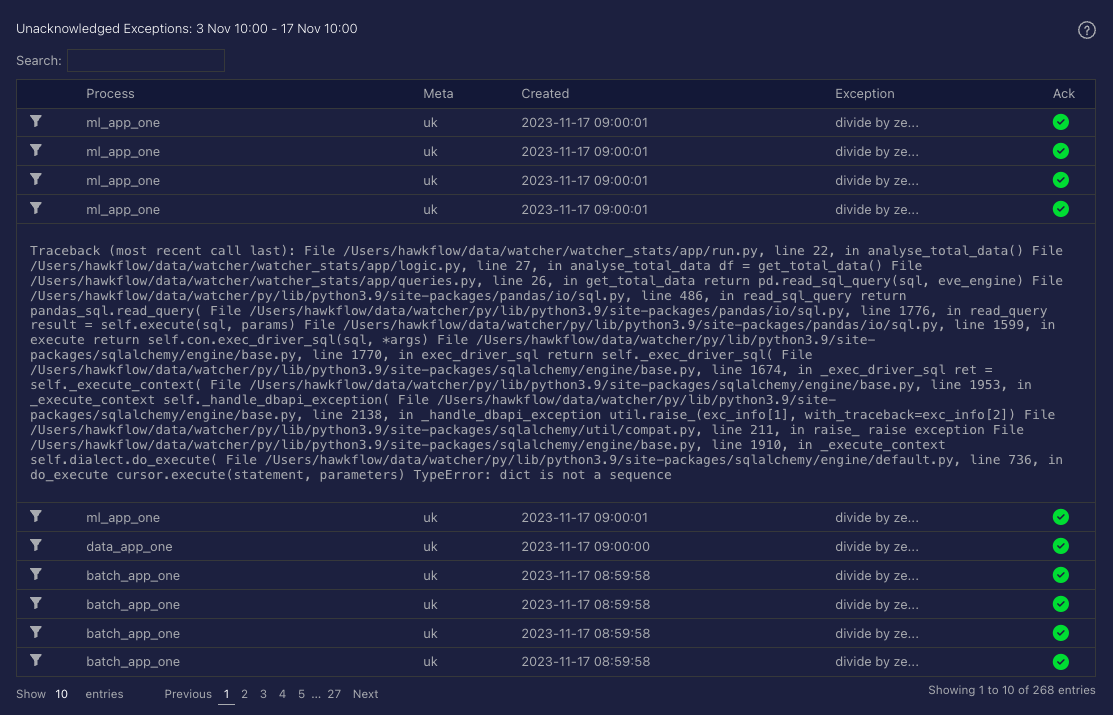 The details of any exceptions send to the exceptions API.
Exceptions count table

A table showing the count of exceptions grouped by process.